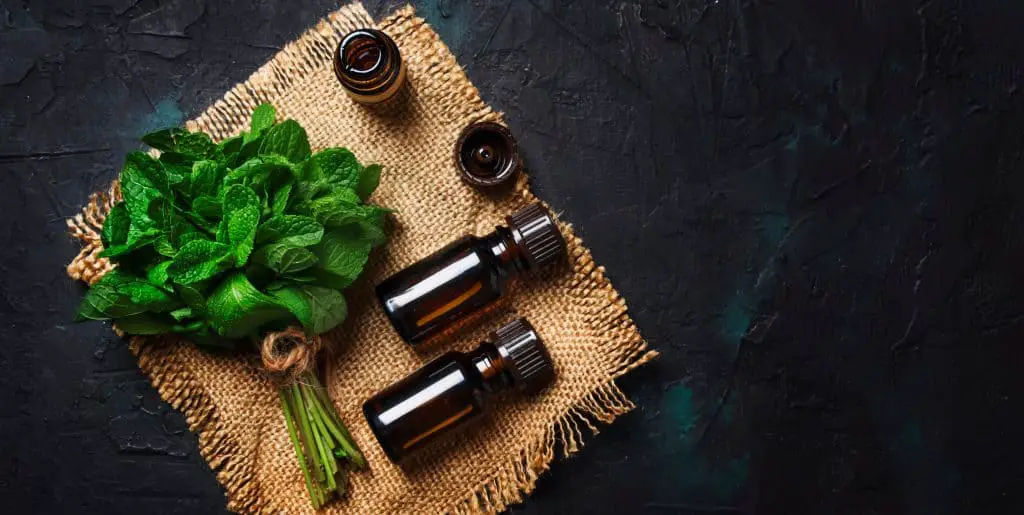 Candle making can be expensive when using quality ingredients and the price of fragrance oil is no exception. Fragrance oil is expensive and you want to make sure you are getting a quality product and not something that has been cut with another oil. That is why it is important to know the best fragrance oil suppliers.
The first step is to make sure you get your fragrance oils from a trusted supplier that has a good reputation.
The good news is that several high-end fragrance oil suppliers exist and we will cover them all below.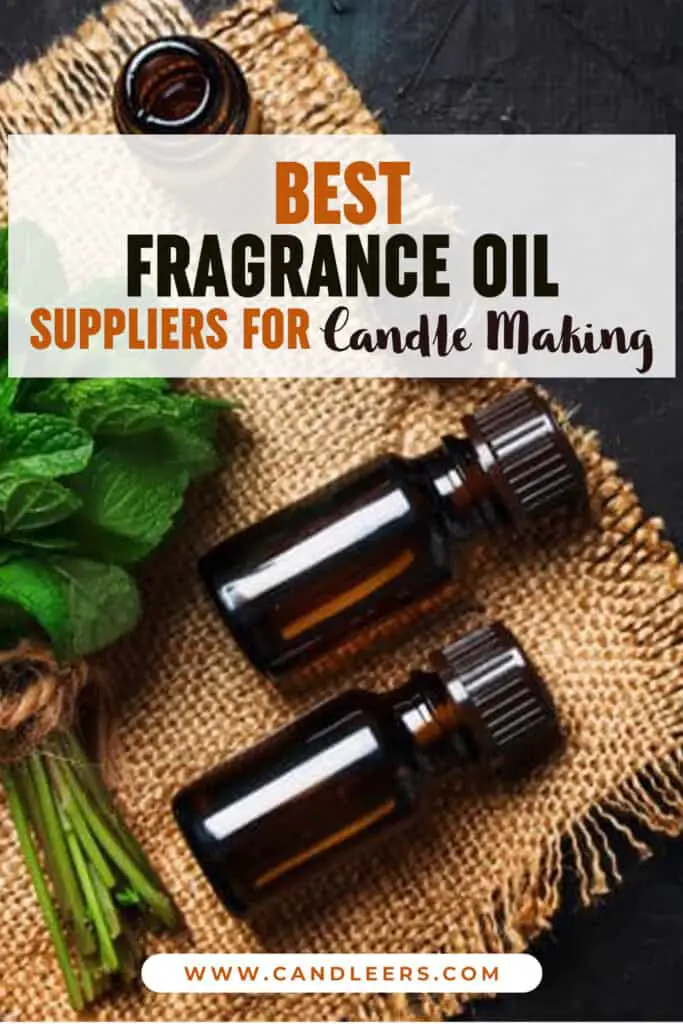 The Best Fragrance Oil Suppliers
Eden Botanicals is located in Northern California and carries over 260 pure and natural essential oils and extracts. They also have a lot of educational material regarding essential oils and fragrances.
Natures Garden is located in Wellington Ohio. They have a wide variety of fragrance oils, candle making supplies as well as soap, bath and cosmetics. They also offer some packing supplies and containers.
The Wooden Wick Co has a great selection of essential oils, fragrances and containers. In addition, they have equipment, DIY kits and soap making supplies. For every $100 spent they plant a tree.
Sweetcakes is located in Minnetonka, Minnesota. They have all-natural and pure essential oils as well as fragrance oil blends just for candle making. They also carry containers and supplies for soap making and lip balm making.
Aztec is located in Knoxville, Tennessee and they are one of the best fragrance oil suppliers in the business. They have fragrance oils that are widely used. In addition, they also sell jars, wicks, wax, molds among other types of candle making supplies.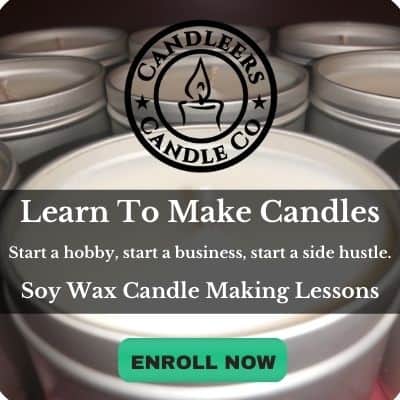 Bitter Creek Candle Supply is located in Ashland, Wisconsin. They have an impressive selection of fragrance oils. They also sell other candle making supplies, containers, books, soap making supplies and beauty supplies.
AFI has a fragrance library of nearly 10,000 scents. They offer several free samples but when you go to order you better be ready to order in bulk. The minimum order is 10lbs.
The Flaming Candle is located in Hiram, Georgia. They have a large selection of fragrance oils in addition to candle-making supplies like wax, wicks, containers, additives, and tart molds. They also have soap-making supplies and various bundles that include free shipping.
Candle Science has locations in Nevada and North Carolina. They are a great candle supply wholesaler with a large selection of fragrance oils, waxes, wicks, and other candle making supplies.
Candle Wic is located in Doylestown, Pennsylvania. They have fragrance oils, seasonal fragrances, and designer fragrances. They sell wax, wicks, containers, and equipment. In addition to soap-making supplies and education material.
Virginia Candle Supply is oddly enough, based in Kingsport, Tennessee. However, it is only about 10 miles from the Tennessee and Virginia state line. They have fragrance oils, wax, candle making kits, packaging material, and bath and soap supplies.
California Candle Supply located in Glendora, California has a large selection of fragrance oils including natural, fruity, floral and holiday scents. They also offer waxes, wicks, containers, dyes, and equipment. In addition, they offer curbside pickup if you live near their facility.
Honorable Mention Supplier
I know Amazon might not be the first place that comes to mind when you think of ordering candle supplies, but they have a large selection and if you are a Prime member you get free shipping. You can find a lot of essential oils and its worth considering. Besides, I had to sneak in an affiliate link somewhere.
Choosing Fragrance Oils
You have no shortage of options when choosing the best fragrance oils for your candles or wax melts. However, some fragrance oils are more popular than others.
What are the most popular fragrance oils?
Mahogany Teakwood.
Eucalyptus and Spearmint.
Birthday Cake.
Fruity Pebbles Type.
Black Ice Type.
Volcano Type.
Abercrombie and Fitch Fierce Type.
It is worth mentioning that candle fragrances can be somewhat seasonal. However, certain fragrances are among the most popular year-round.
Fragrance Oil Shopping Tips
Here are some tips to help you find the best fragrance oils.
How To Find The Best Fragrance Oils
Read the reviews.
Compare similar scents.
Order test samples.
Check manufacturer and supplier suggestions.
Consult with suppliers.
Read The Reviews
Always read the reviews of whatever you are thinking about buying. You can gain a lot of information from the experiences of others. Maybe a certain fragrance oil doesn't work as well with a particular type of wax or wick. You can sometimes find out by reading the reviews.
Compare Similar Scents Across Multiple Suppliers
When you are considering buying a new scent it is helpful to check the same scent across multiple suppliers to compare prices and reviews. Some suppliers may get their fragrance oils from different manufacturers and for that reason quality may vary. So always compare!
Order Test Samples
Before you order a 5lb bottle of fragrance oil you should consider getting a 1 oz test sample first and trying it out. You do not want to get stuck with a large quantity of something that has a weak hot throw or a fragrance that you simply hate. Test samples cost more money, but they will save you in the long run.
Check The Manufacturer And Supplier Suggestions
Some of the suppliers on this list, suck as Candle Science offer suggestions for what types of fragrance oils should be used with certain types of wax. They also have suggestions regarding wick type, wick size, fragrance oil load, and pouring temperature.
This information is a great starting point for new candle makers. Never turn down free advice, but take it as a starting point not as law.
Consult With The Suppliers
In addition to suggestions and educational material, some of these suppliers will be happy to answer your more specific questions. They want to build customer loyalty and build their client bases.
No better way to do that than to help you have the best experience possible when you are starting your candle making journey. So do not be afraid to mail some of these suppliers with your situation or problem and I am sure many of them will be glad to offer advice.
Frequently Asked Questions
How To Get Good Deals On Fragrance Oils?
To find affordable fragrance oils you need to try and buy in bulk. Quality fragrance oils usually come at a premium price, however, if you buy them in bulk you can usually get a discount.
Where Can I Buy Cheap Fragrance Oils?
You can find cheap essential fragrance oils in dollar stores, grocery stores, and thrift stores. However, for making candles for outside customers you may want to consider buying your fragrance oils from a reputable supplier. You do not know how long fragrance oils have been sitting in dollar stores.
What Is The Best Brand Of Fragrance Oil?
The truth is most fragrance oil suppliers get their products from the same source. Only certain companies have specific scents and dupes of specific scents. They get their fragrance oil from the same suppliers and then repackage them with their own wholesaler branding.
How many drops of fragrance oil do you put in a candle?
You do not measure fragrance oil for candles by drops. You measure fragrance oil loads by calculating the percentage required and then weighing the oil on a digital scale. This will ensure that you are getting the correct amount of fragrance oil for your candles.
Conclusion
In conclusion, sometimes it takes a little work to find the best fragrance oil supplier that works for you. You might want to choose one that is closest to your house or the one that will answer all of your questions online or over the phone.
However, it is always important to do your research and compare products and companies before placing a large order. Think of it as the saying measure twice and cut once, but for candle making.
It could save you a lot of problems down the road, and perhaps it could end up saving you a lot of money.