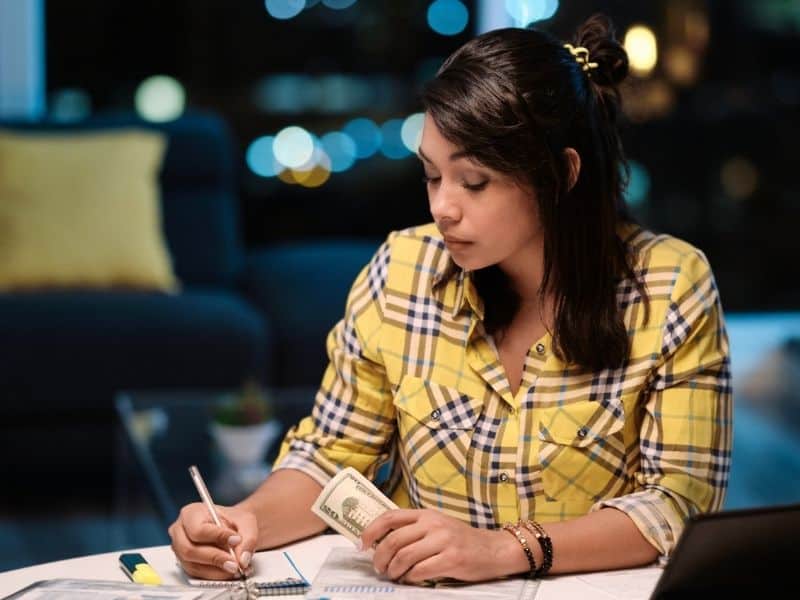 It seems like everyone has a side hustle these days. With people wanting more flexible employment options and ways to earn extra income outside of a traditional working schedule, then a candle making side hustle might be right for you.
Why Consider Candle Making as a Side Hustle? Candle making is one of the side hustles you should examine due to its rising popularity. The candle making industry was worth $3.45 billion in 2018 and is expected to rise in value by approximately $5 billion in 2026.
The rapid expansion of the global candle market size is due to the increasing demand for candles in various industries, including beauty, health, fashion, and the fine dining sectors. Here are some of the reasons why candle making is a venture to consider when in work from home setting.
Reasons To Make Candles From Home
Manageable DIY Projects: Candles are made with common ingredients you can purchase from local or online shops. The process itself is easy to follow as long as you get the hang of measuring its components. You won't even need to create such a large amount of candles from the get-go, allowing you to test customer preferences.
Continuous Growth and Improvements: Candle making as a side hustle is an ever-growing business that improves as time goes by. Product quality can be upgraded according to clients' feedbacks and trends in the specific timeline.
Low-Cost Market Entry: This side hustle requires low-cost materials. As such, raw materials for candle making can be purchased without too much budget being expended. You can start by producing basic candles and improve the ingredients and add-ons once you have established a footing in the crafting market.
Easy to Sell: Due to a large market base that includes public and private usage, candles are items you can quickly sell using various online platforms. Fairs and local shops may even be interested in crafted candles due to their flexible application ranging from self-care to design purposes.
Customizable: Candle making allows you to create a unique brand that makes you stand out from competitors. Personalizing your candles can add a boost in sales because clients prefer special products that they can relate to.
Where to Begin
Do your research.
     – Before everything else, researching your target market is essential to create your business approach and product line. Determine whether you'll develop candles for the masses, mid-tier community, or generate luxury candles. If you have a minimal budget, starting a candle making side hustle in the mass market industry is ideal, as they are the most affordable.
Once you have decided to try a hand in this particular side hustle, there are some steps to ponder before the candle making process.
Determine your business strategy.
     – Once you have identified your target clientele, you should plan your overall business approach. When will you sell your DIY candles? The timing is also vital, candle shops that sell their products all year round have approximate candle sales of 65%, but you can choose to sell holiday edition candles. What platform will you use to attract customers and how much time you will expend in this side hustle is also a factor to consider.
Build awareness about your brand.
     – Building your reputation before launching your candles is necessary to attract interested clients. Giving them snippets of your candle line can also help in making them eager for the release. Creating a logo, crafting a shop name, and making connections with the necessary shops is also vital when giving your brand a voice.
Make candles to sell.
     – Make adequate amounts of candles that you plan to sell, just enough to cater to your estimated client quantity. Through outsourcing during the brand awareness step, you can identify which products you plan to launch belong in the crowd favourite.
Establish your online/offline selling platform.
     – Once you have candles on hand and potential customers ready to purchase them, creating an e-commerce store is the final step. Many online and offline selling platforms can sell your candles without charging too much.
However, before selling and establishing your platform, you should appraise how much you plan to sell each candle. Take note that candles come in different shapes, sizes, scents, and packaging. Therefore, putting a price on them should be reviewed and estimated.
DIY Candles and How Your Price Them
Candle production is a side hustle that requires the minimum budget to begin. Generally, candle making has a start-up cost of more or less $1,000 at home. However, the prices of your candles vary according to your ingredients, effort, target market, and packaging.
The most common way to put a price on your candle when in work from home is through the product model. This works by counting the return of investment only after the candles have been created and sold.
Types of Candles
Knowing which types of candles, you will offer to your customers is vital to better identify how much you will price your candle-making services. Here are several types of candles you can make at home with accessible ingredients:
Soy candles – made from natural soybeans- produce less soot and a naturally sweet scent. The soy wax variety is predicted to have a growth rate of 8.5% from 2019 to 2025. They burn longer, which is a huge plus for customers making the most out of their money.
Vegan Candles – People who are conscious of the environment and animal suffering prefers to buy plant-based candles. Most candles in the market contain beeswax, so you may need some alternatives if you want to be involved in vegan candle making.
Aromatherapy candles – Most common candle variety that is a big hit to clients. Studies show that a candle's fragrance is the deciding factor for most purchases in the market. In the United States alone, there are above 10,000 scent varieties. If you want to start your candle business, established fragrances like vanilla or lavender is an option.
Decorative candles – Some candles are not made for relaxation or practical use. There are those with unique shapes that are utilized as home decorations. Typically, these candles can be personalized according to client preferences. While you are free to sell decorative candles, they may be hard for a start-up side hustle since they take more time to craft due to the complicated designs.
DIY Candle Making Process
If you're into the candle making side hustle, here are the general steps to create your first batch of candles:
Collect your set of ingredients which includes wax, container, wick, fragrances, and dye.
Measure your wax according to the container you have chosen.
Melt the measured wax in a double boiler. This step lasts from ten to fifteen minutes at most. Stirring the wax ensures that burning is avoided.
Adding fragrance is an optional step. You can customize candle scent through essential oils or by adding flower trimmings.
Attach the wick and make sure it reaches the bottom part of your container. You can use glue or dip it briefly in wax to stick it completely.
Wait a few minutes before pouring the melted wax, and ideally, wait until it has reached 140 degrees. Leave a small amount of melted wax.
Secure the candlewick using the remaining liquid wax to guarantee that sway and become off-centred. Use chopsticks to keep it in place as the wax hardens.
Wait for the wax to solidify for about four to five hours. When the surface is uneven, the remaining wax in the double boiler will do the trick.
Trim your wick one inch above the candle surface. Label and arrange the packaging.
Where to Sell Your Candles
You can choose to sell your candles online or on your contracted local retail outlets. Here are some of the best online platforms to sell your candle making products that can cater to your work from home approach:
Etsy – as a business to the consumer market, Etsy is used primarily to sell handmade goods, handicrafts, and art. Profile creation is straightforward, and you can easily reach your target market. Selling your items on Etsy costs $0.20 per listing plus an additional transaction fee of 5%.
Amazon Handmade – this branch aims to help DIY craftsmen sell their goods efficiently. Made to support small businesses, Amazon Handmade connects solo entrepreneurs to various clients.
Social Media – One of the fast-growing business platforms to date, you can sell your candles by posting them in your accounts or on Facebook groups specifically made for handicrafts and candle products. Aside from convenience, no charge is necessarily included. What's more? You get to interact with your customers directly and make convenient deals.
Shopify – As an online selling platform, Shopify can cater to your candle making transactions. Learning tools are provided to ensure that you can record your orders, process shipping rates, and connect with other sellers to grow your connections.
NuMonday – If you're looking for an alternative to Etsy, NuMonday may be the right platform for you to sell your side hustle candles. The website prides itself as affordable and doesn't charge transaction or listing fees.
Folksy – Another great handicraft platform, Folksy emphasizes supporting artisans rather than the consumers. They not only sell candles but a wide variety of DIY crafts like crochet, paintings, and handmade accessories.
Conclusion
In conclusion, you have a wide variety of candles you can make when starting a candle making business as a side hustle. You can find something that meets your own creative needs and style while working from home.
You also have several options in terms of ways you can sell your candles online. You have popular options such as Etsy and Amazon handmade, but you also have lesser-known options such as Folksy and NuMonday.
Using a combination of these platforms will help ensure your success.